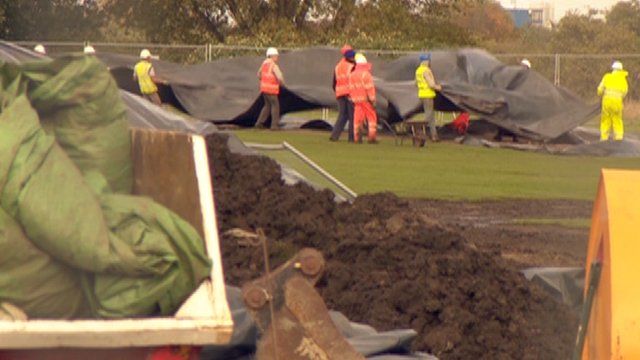 Video
'Olympic' park still closed to residents
Residents living in Olympic boroughs claim parkland used during the Games has not been returned on time to its original state.
Land at Leyton Marsh was handed over temporarily to the Olympic Delivery Authority (ODA) to be used as training venues for athletes but, despite assurances that it would be fully restored, the land remains inaccessible to the public.
BBC London's Anjana Gadgil talks to locals Vicky Sholand and Claire Weiss and London Assembly Olympic spokesman John Biggs.