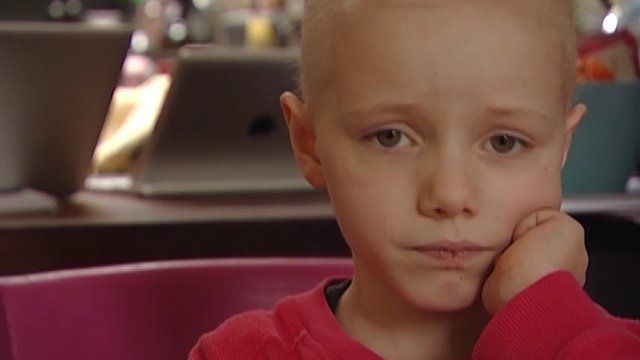 Video
Leukaemia dad angry at MMR avoiders
A north London man whose six-year-old son has leukaemia has said he is "furious" more parents have not provided their children with the MMR jab against measles, mumps and rubella.
Jonathan Davidson said his son Henry had been housebound for four months, aside from visits to hospital, because chemotherapy had destroyed his immune system and made his MMR inoculation ineffective.
Mr Davidson said he was concerned a measles epidemic could break out in London.
So far, one man with measles has died and more than 800 cases of the disease have been reported in Wales.
However, Dr Helen Bedford from University College London warned the outbreak could spread to London.