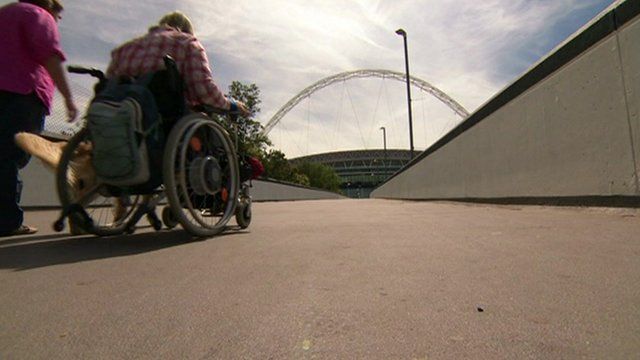 Video
'Inadequate' support for disabled sport fans
Facilities for many disabled sports fans are still "inadequate" even at Premier League grounds, a report has claimed.
Disabled rights charity A Level Playing Field says only 14 of 92 professional football clubs provide recommended space and in the Premier League, a third of clubs do not provide any space for disabled away fans.
Wendy Morrell, a disabled football supporter, says facilities for disabled people are "way down the list of priorities" for clubs.
Former Paralympian Baroness Grey-Thompson says the Games improved people's perception of elite disabled sports stars, but not that of disabled people in general.