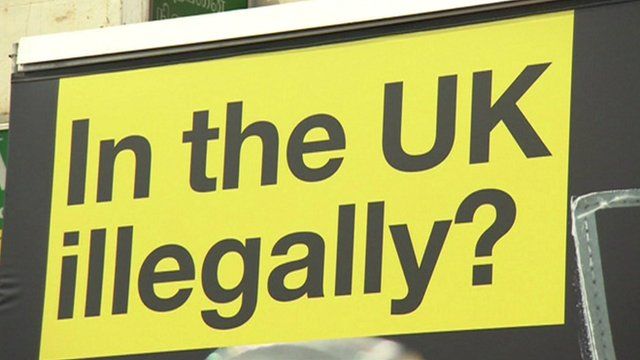 Video
Anger over immigrant van plan
Local politicians have reacted angrily to a government scheme to drive a van through London boroughs with the message "go home, or you'll be picked up and deported".
The government plans to send vans through six borough with adverts calling on illegal immigrants to leave.
Immigration Minister Mark Harper said the scheme was trying to get the message out that it was better for illegal immigrants and tax payers if they go home voluntarily.
But Sarah Teather, Liberal Democrat MP for Brent Central said the scheme was unpleasant, while Brent Council leader Muhammed Butt said the policy was "out of touch".
Go to next video: New salary rules for potential immigrants