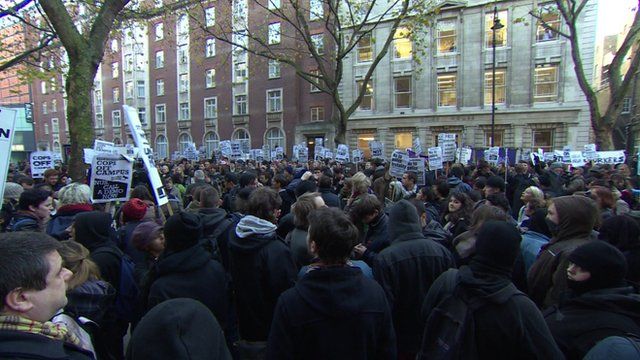 Video
Students protest against police in central London
Thousands of students have marched through London as part of a protest against the police.
The march was in response to how the police handled a student protest last week, which was about plans for the students' union closing.
Forty one people were arrested then and protesters have claimed that the police were "heavy-handed".
Michael Chessum, president of the University of London Union, said he had never seen "that level of police violence" on a campus.
The Met said a small number of officers had been confronted by about 300 protesters.
Chris Rogers reports.
Go to next video: Protesters 'occupy' students' union