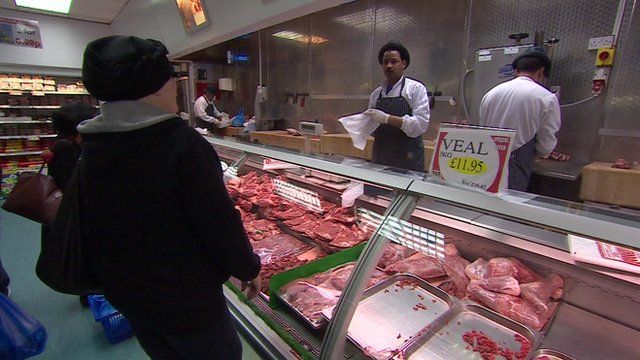 Video
Outrage over proposal to change animal slaughter methods
The leader of Britain's vets is calling for a change to the way that animals are slaughtered for the Muslim and Jewish faiths, arguing they should be stunned first.
He said the practice of slaughtering animals by slitting their throats and draining the blood in line with religious custom should be adapted to prevent suffering.
Deputy Prime Minister Nick Clegg has defended the rights of religious groups' use of traditional methods.
John Blackwell, president-elect of the British Veterinary Association, admits his proposals will be deeply unpopular while Jonathan Arkush, the vice president of the Board of Deputies of British Jews expresses his concerns on the plans.
Butcher Mohammed Azhar says he thinks a ban could see people slaughter animals "on the quiet".
Go to next video: Should slaughter methods be reformed?