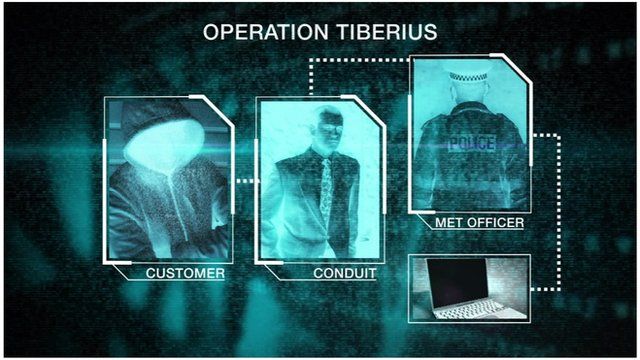 Video
Metropolitan Police corruption report revealed
The details of a secret report describing widespread corruption among some Metropolitan Police detectives in the early 2000s have been revealed.
The document - called Operation Tiberius - says more than 40 serving officers were working with eight crime syndicates to help them evade justice for crimes including murder and drug trafficking.
MPs whose job it is to scrutinise the Met had asked to be given the intelligence report but Scotland Yard have only allowed six heavily redacted pages to be published.
In a statement, the Met Police said: "The passage of time does nothing to reduce the very real risks to anti-corruption tactics, intelligence sources or current operations. This is not about refusing to be transparent but protecting life.
"The nature of corruption within the [Met] has changed over the last decade. However, we still have four to six live anti-corruption investigations running at any one time."
The Met Police added it was determined "to do all we can to tackle current corrupt staff".
BBC London's Home Affairs Correspondent Guy Smith spoke to Lord Toby Harris, the former chair of Scotland Yard, and Alistair Morgan, the brother of murdered private investigator Daniel Morgan.