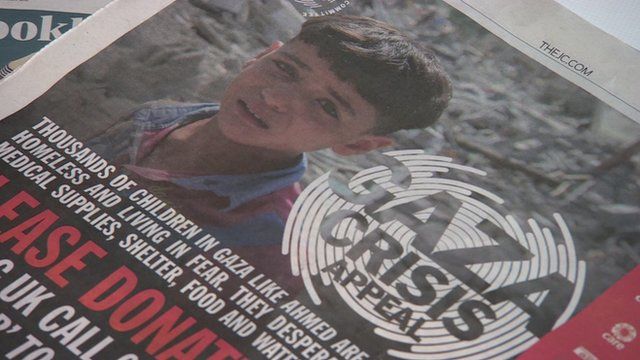 Video
Apology over Gaza appeal advert in Jewish Chronicle
The editor of the London-based Jewish Chronicle - which is the oldest Jewish newspaper in the world - has apologised for "any upset caused" after it printed an advert for emergency aid to Gaza.
Some pro-Israeli's called for a boycott of the paper after the humanitarian appeal.
Hannah Weisfeld from Yachad - a pro-Israel, pro-peace group of British Jews - said she was concerned by the reaction the advert caused, adding that compassion "should not be a casualty" of war.
The fallout has highlighted the strength of feeling in London about events in the Middle East.
Go to next video: Rally in London for Gaza Palestinians