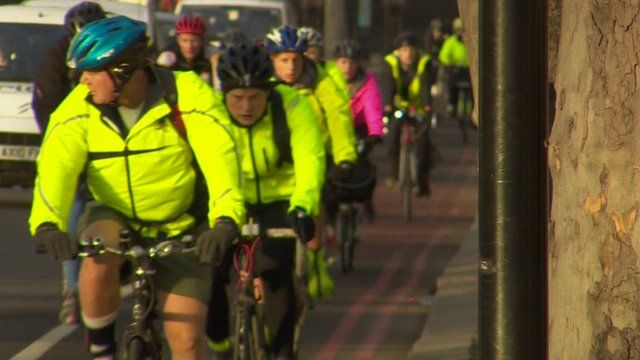 Video
Boris Johnson supports flagship cycle superhighway
Plans for a single segregated cycle lane on one of the busiest roads in central London will go ahead with the support of London Mayor Boris Johnson following a public consultation.
The plan is to put a single segregated cycle lane along Embankment to link Hyde Park with Tower Hill.
Concerns were raised during the consultation that it would increase congestion for motor vehicles by reducing the number of lanes.
Tom Edwards, BBC London's transport correspondent, spoke to the Mr Johnson, cycling campaigner Danny Williams and Howard Dawber, of the Canary Wharf Group.
Images courtesy of Transport for London.