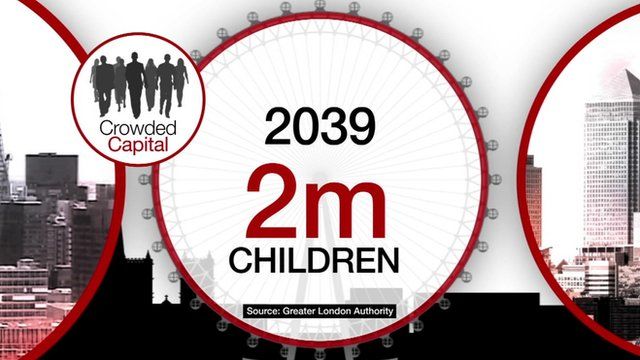 Video
London 'needs extra 400,000 school places by 2039'
An extra 400,000 school places will be needed by 2039 if London's population continues to grow, the Greater London Authority (GLA) has predicted.
London's population has topped 8.6m, a peak it has not hit since 1939, the GLA has revealed.
The number of children in the city could rise to 2m, with the borough of Croydon facing the most acute immediate growth in pupil numbers.
For BBC London's Crowded Capital series, education reporter March Ashdown spoke to Jolyon Roberts of the Pegasus Academy Trust, Bob Garton, of the Gascoigne Primary School and Stephen Beechey from Wates Construction.
Go to next video: London's population hits record high