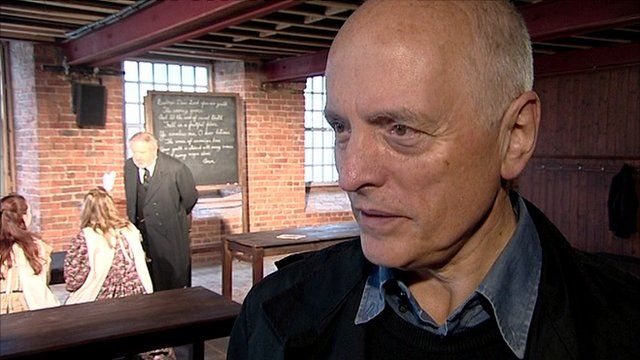 Video
Charles Dickens' Hard Times staged in Manchester mill
The director of a production of Charles Dickens' Hard Times has said using a 19th Century mill in Manchester as a backdrop will allow the audience to "feel the history of the city" as they watch.
The Library Theatre's Chris Honer said that Murrays Mill in Ancoats was the ideal setting "to do a great story of Victorian industrial life".
The theatre company are in the process of moving permanent bases, having left their home in Manchester's Central Library last year ahead of a move to a new building in 2014.
Mr Honer said they were taking the opportunity to stage "performances in places that weren't normally used for performance".