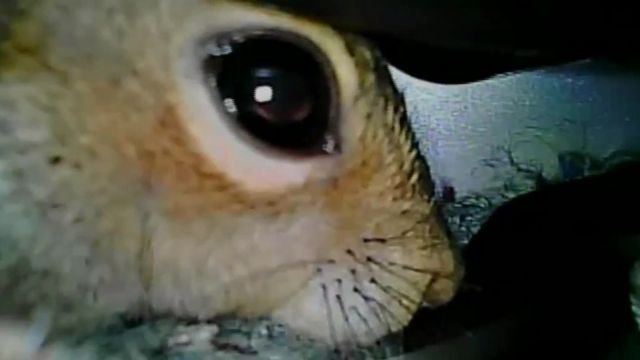 Video
Squirrel stuck in dashboard rescued by firefighters
Firefighters in Cheshire have rescued a squirrel which got trapped behind the dashboard of a car.
The squirrel was found injured at the side of the road in the - appropriately named - town of Knutsford and two women put her in a basket and headed towards the local animal rescue centre.
But during their journey the squirrel escaped, scurried under the seat and up a hole behind the glove box.
With the help of a snake eye camera, the firefighters located the animal, removed the dashboard safely and rescued the rodent.
Hazel, as they named her, is now recovering before being returned to the wild
Go to next video: Falling squirrel interrupts interview