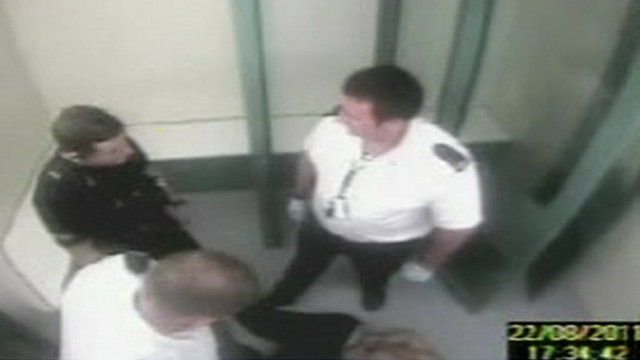 Video
Jacob Michael inquest: CCTV shows moments before death
A jury has been shown CCTV images of the moments before a man who had been pepper sprayed by police died on a custody cell floor.
Jacob Michael, 25, was held after allegedly threatening police with a hammer in Widnes, Cheshire, in August 2011.
Footage taken from the police van and the custody office was shown to the jury at the inquest in Daresbury.
Coroner Nicholas Rheinberg told the jury they must determine if there were any deficiencies in his care in custody and if they contributed to his death.
However, he said the hearing was not a trial and the jury must not apportion blame for Mr Michael's death.