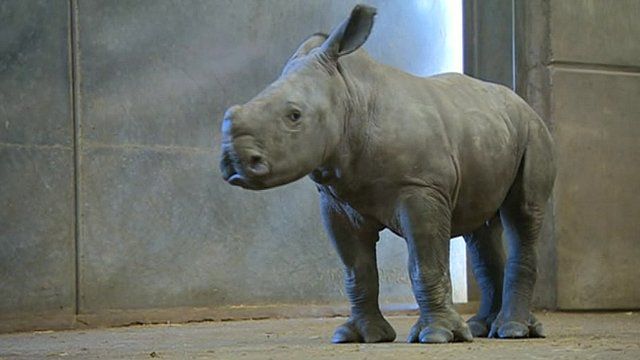 Video
White rhinos born at Knowsley Safari Park
A pair of white rhinos have been born within days of each other to two different mothers at a safari park on Merseyside.
The rhinos arrived two days apart at Knowsley Safari Park, weighing 10 stone (63kg) each at birth.
Both have been given Shona words for names - Nijiri, which means warthog, and Thabo, meaning Joy.
Shona is one of the languages of Zimbabwe, where white rhinos are native in the wild.
The births were the result of a breeding programme at the park, which a spokeswoman said was "becoming more and more important as rhino numbers in the wild decline".