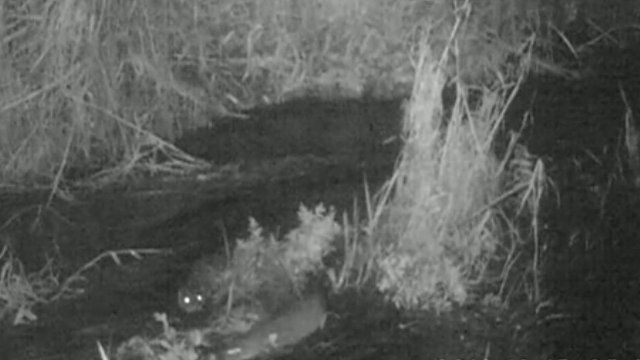 Video
Film of family of otters in Cheshire's River Gowy released
Rare footage of a family of otters in a river in Cheshire has been released by a wildlife charity.
Three animals were captured on infra-red camera in the River Gowy by Cheshire Wildlife Trust.
The charity said there had been previous sightings of otters in the river and this film, showing a mother and two cubs, suggests breeding has been successful in the area.
The footage was discovered by the Trust's project assistant Chris Meredith.
She said: "We're so used to tracking the progress of otters through field signs like footprints and droppings that video footage like this is invaluable especially when it shows a healthy family."
Otter numbers fell as a result of pollution in rivers, which damaged their health and reduced their supplies of fish.
The mammals had almost disappeared from England by the 1970s.
Improvements in water quality, along with legal protection, has helped their recovery and in 2011 otters were confirmed as present in every county in Britain once again.