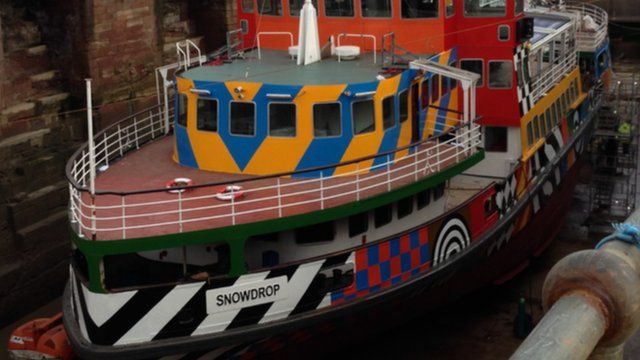 Video
Dazzle ship re-design for The Snowdrop in Birkenhead
A Mersey ferry has been treated to a dazzle ship makeover as part of plans to commemorate the centenary of World War One.
The Snowdrop has been re-painted in a unique design created by Sir Peter Blake, the artist behind the cover of the Beatles' Sgt Pepper album.
So-called "dazzle camouflage" was invented in World War One to confuse the enemy, as the bright and twisty designs made it hard for hostile forces to track the range and speed of allied ships.
The Snowdrop was repainted at Cammell Laird in Birkenhead, and will be seen displaying its new design later this year as it continues its commuter service, River Explorer and Manchester Ship Canal Cruises.