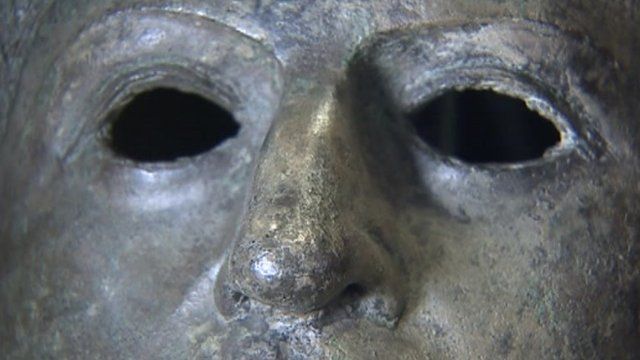 Video
Masterpieces art exhibition marks East Anglia's heritage
A hand axe made at least 700,000 years ago is the oldest piece in an exhibition marking the artistic heritage of East Anglia.
The 250 objects in Masterpieces will be on show for six months at the Sainsbury Centre for Visual Arts at the University of East Anglia as one of the events marking its 50th anniversary.
Curator Ian Collins said it was a show for everyone.
"It is not a conventional art show. It's a show for people who have never been to an exhibition. It's about everything that happened in East Anglia and was put into a work of art," he said.
The exhibition includes work by John Sell Cotman, John Constable and Thomas Gainsborough - and a Lotus sports car.