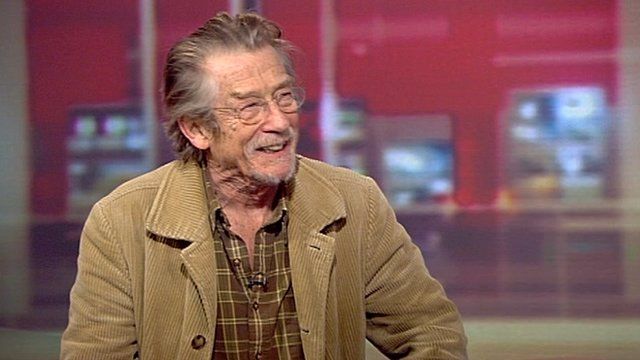 Video
John Hurt: Actor 'amazed' by knighthood in New Year Honours
Actor John Hurt has been honoured with a knighthood in the New Year's Honours in recognition of his work in some 150 films in a career spanning more than 50 years.
The 74-year-old, who lives in north Norfolk, has won four Baftas, including Outstanding British Contribution to Cinema. He has also been nominated for two Academy Awards for The Elephant Man and Midnight Express.
More screen roles have included Ollivander, the wand maker, in the Harry Potter series and a role in the Oscar-nominated film Tinker Tailor Soldier Spy.
He said: "I'm amazed. I thought the time had probably passed by. I wasn't expecting it and it all happened rather suddenly."
Go to next video: Hurt honoured by chancellor role