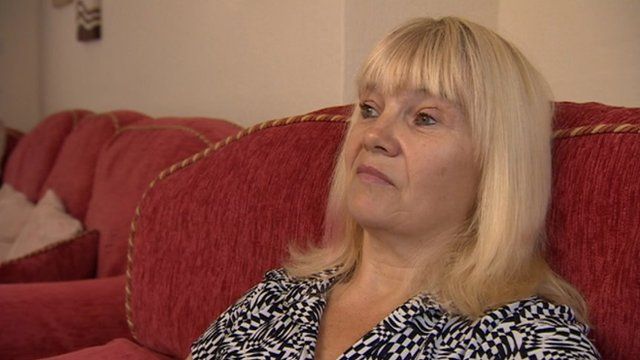 Video
Nottingham council tenants 'face eviction' following benefit changes
Council tenants in Nottingham say they are facing eviction as they fall behind on their rent because of changes to housing benefits.
Annette Tomlinson, from Clifton, has lived in her house for 15 years and says she is struggling to pay the extra £24 a week for her spare bedrooms.
Since April, people receiving housing benefit have been assessed for the number of bedrooms they actually need.
Ms Tomlinson said she has been threatened with court action.
Nottingham City councillor David Liversidge said: "We are trying to find other ways to help them [tenants] through this crisis so that we don't have to get to an eviction."
Go to next video: UN report on bedroom tax 'a disgrace'