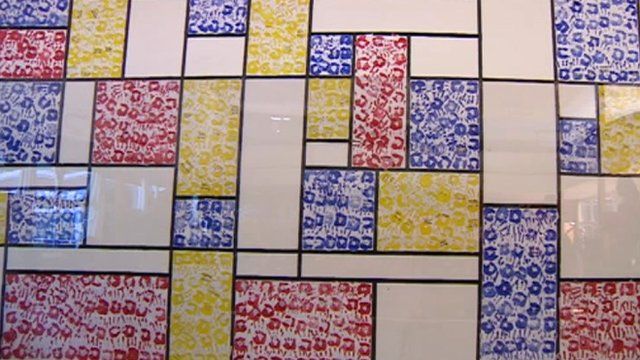 Video
Rushcliffe School pupils remember Holocaust victims
Students from a Nottinghamshire school have been paying tribute to victims of the Holocaust.
More than 1,000 youngsters at Rushcliffe School, in West Bridgford, helped put together wall art featuring their hand prints, each bearing the name of a victim of the tragedy.
School head girl Chloe Worts said she learnt from her recent visit to Auschwitz concentration camp that "we need to remember the individuals behind the statistics".
The pupils also heard from Simon Winston, a Holocaust survivor who fled the Nazis with his family and became a schoolteacher in the county.
Go to next video: The Holocaust survivor and her music