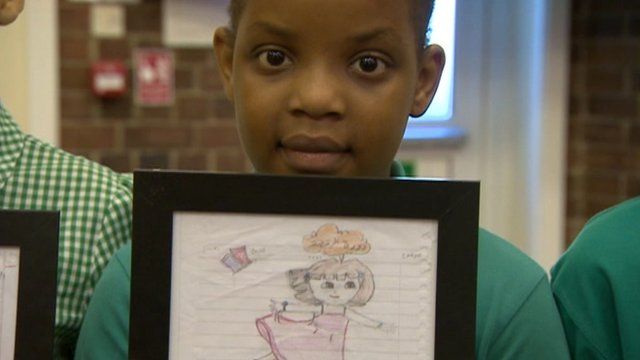 Video
Syrian children thank charitable Nottinghamshire pupils with drawings
Schoolchildren in Nottinghamshire have received pictures drawn by children living in Syria as thanks for boxes of supplies they sent to the war-torn country last year.
The supplies from pupils at St Patrick's Primary School, in Wilford, were delivered by the charity Hand in Hand For Syria.
"We managed to put a smile on lots of children's faces, a smile they missed for the last two or three years," said Fadi Al-Dairi from the charity.
Go to next video: Syria children 'targeted by snipers'