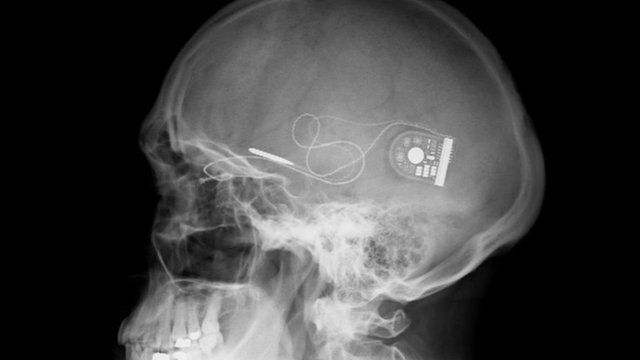 Video
Bionic-eye implant fails after year
A blind man's hopes of seeing his wife's face for the first time have been dashed after his pioneering bionic-eye implant failed.
Chris James, from Wroughton, near Swindon, had started to see basic shapes after surgeons in Oxford put an electronic chip on to his retina.
But the device has stopped working after a year.
Prof Robert MacLaren at the Oxford Eye Hospital said the trial still showed that vision may one day be restored to the blind and admitted surgeons did not expect Mr James' chip to work for the long-term.
Mr James said he had no regrets about taking part in the trial and will now decide whether to have the device removed or wait for an upgrade.