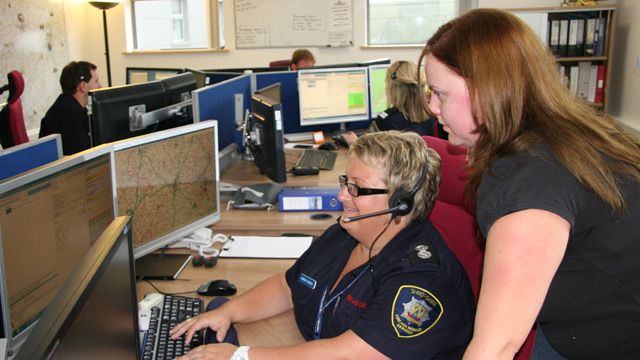 Video
Telford mother makes 999 call from smoke-filled house
Trapped by smoke upstairs in her home, a Telford mother dialled 999 in an attempt to get her young family rescued.
Twenty four year-old Estelle Guest's call was picked up by Shropshire Fire and Rescue watch manager Sandra Davies, who kept her on the phone until fire crews arrived and rescued Ms Guest and her two young children.
"On the headset I could hear the children in the background coughing and Estelle struggling to breathe," Ms Davies said.
"Estelle was in panic mode, but was able to give me her address, the fact that it was a chip pan fire and that they were all in the bedroom."
A month after the fire Ms Guest thanked Ms Davies for her "reassurance and advice", that she said kept her family alive.