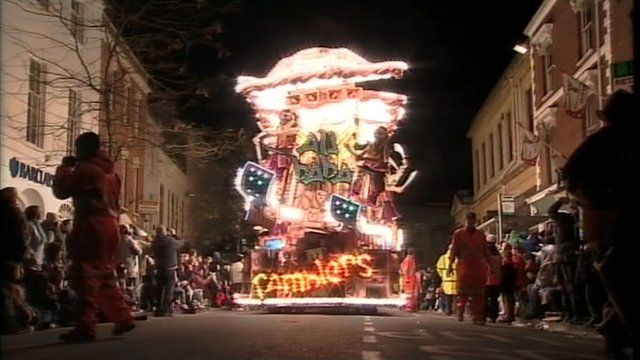 Video
Bridgwater Carnival: New date sees rise in donations
Bridgwater Carnival organisers said the decision to move the event to a Saturday has meant an increase in donations.
For more than 100 years, the carnival has been held on the Thursday closest to Bonfire Night, however it moved to a Friday in 2001.
This year it raised over £24,000 for charity whereas last year the event raised £21,000 - the lowest amount since 2000.
Andrew McLean, from Gremlins Carnival Club, said it was hard to maintain their standard after they were crowned overall champions last year, while Dave Stokes from the event's organising committee said the decision to move the day it was held on was the right one.