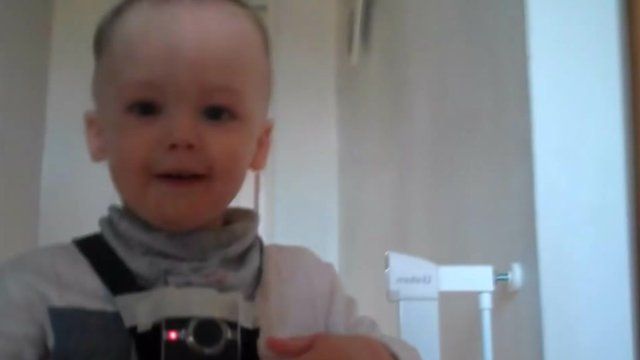 Video
Dad tapes GoPro to toddler son Luca to film life through his eyes
A father wanted to know what life through his toddler son's eyes looked like so he strapped a GoPro to him to find out.
Bill Bennett's son Luca, who turns two in July, is seen running about and squealing in excitement as he runs into the garden of his home near Taunton, Somerset.
Mr Bennett told BBC News he was "one step behind" his little boy to ensure he did not have any accidents.
He said Luca "loves" watching the recording and points to his favourite bits.
The video was originally posted on YouTube for family and friends to enjoy but has since gone viral with more than 2,300 views.
Mr Bennett said he enjoyed used modern technology to create memories for his son and had no idea the film would take off in the "crazy" way it has.