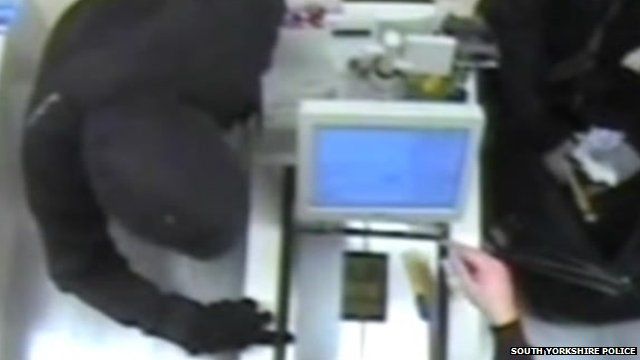 Video
CCTV footage or Sheffield armed raids released
CCTV footage has been released of a string of armed raids at five supermarkets and shops across Sheffield.
South Yorkshire Police said robbers had struck at businesses in Bradway, Whirlow, Norton Lees and Bents Green between 8 January and 2 February.
During one raid at Sainsbury's, in Bradway Road, staff said they were threatened with a hammer while employees at the Spar shop in Ecclesall Road South, said a knife had been used.
Police have appealed for witnesses.