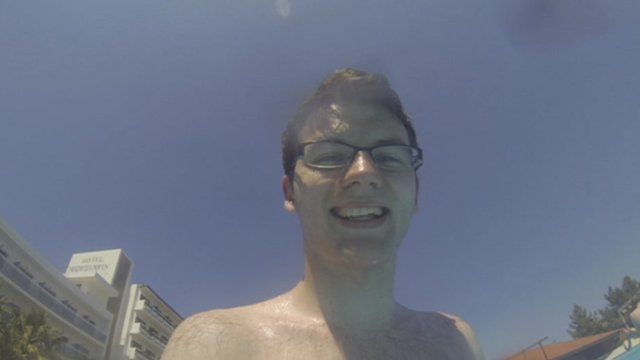 Video
Stephen Sutton: Footage of Ibiza holiday 'will be film'
A filmmaker has revealed footage of teenage cancer fundraiser Stephen Sutton on a trip to Ibiza which he plans to make into a documentary.
Stephen, from Burntwood, Staffordshire, died at the age of 19 on Wednesday after raising more than £3m for the Teenage Cancer Trust.
Film-maker Grigorij Richters, 26, from Hamburg, Germany, met Stephen at the Champions League final at Wembley in May 2013 and they became friends.
The visit to Wembley was on the "bucket list" of 46 ambitions Stephen wanted to achieve before he died, along with raising money for the Teenage Cancer Trust.
The pair agreed to film the bucket list together and Mr Richters now has hours of footage, which he wants to use to tell Stephen's story.