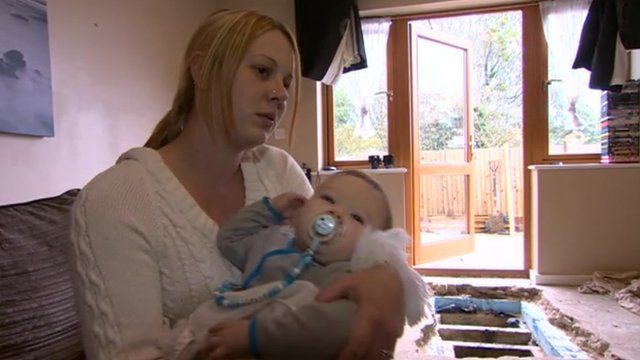 Video
Raw sewage under Herstmonceux family's floor
A mother from East Sussex who had complained to her landlord about bad smells in her living room for months, was appalled to discover thousands of gallons of untreated sewage under the floor.
Emma Stenhouse, from Herstmonceux, said she contacted the housing association on numerous occasions but the problem remained until the floor was dug up on Friday.
Martin Oxley, from the Town and Country Housing Group, apologised and said the houses were built on a slope and drainage had been an issue.