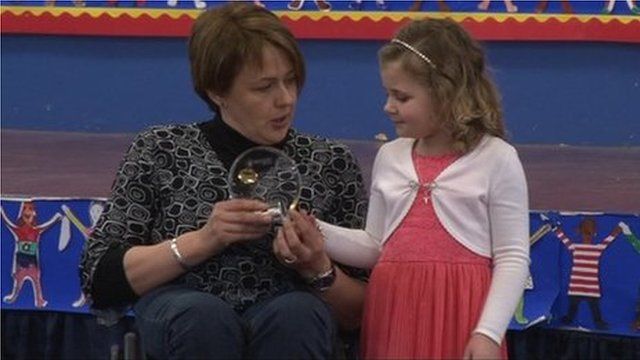 Video
Darlington girl who learnt to walk twice awarded for bravery
A six-year-old girl who had to learn to walk twice has been awarded for her bravery at a special ceremony on Teesside.
Lucie Russell, from Darlington, was diagnosed with leukaemia just after her third birthday.
After enduring chemotherapy every day for more than two years, she suffered severe nerve damage meaning she could not be touched and could not walk.
Now, after learning to walk again, the arts school she attends has awarded her the Stagecoach Theatre Arts Bravery Award.
Lucie was presented with her award by Paralympian Baroness Tanni Grey-Thompson, in front of her friends and family on Sunday.