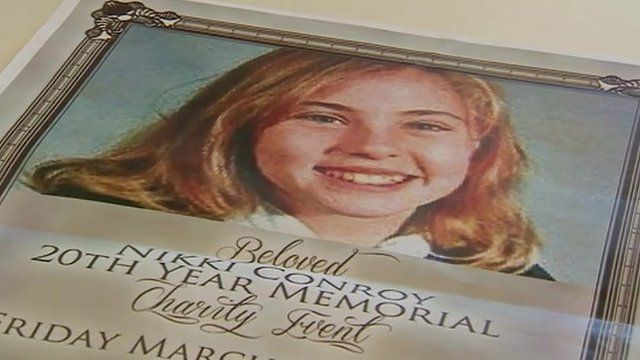 Video
Memorial for murdered schoolgirl
Twenty years on from the shocking murder of Middlesbrough schoolgirl Nikki Conroy, a service celebrating her life is being held.
The 12-year-old was stabbed to death in a classroom of Hall Garth School in 1994.
Aiming a gun at the head of a boy, intruder Stephen Wilkinson ordered the teacher out of the room, lined the children up and began attacking them with a knife.
In the seconds before staff could overpower him, Wilkinson stabbed three girls, with Nikki suffering fatal injuries.
Look North's Peter Harris looks back at a crime that shook the nation and at the security measures introduced in the wake of the tragedy.
Go to next video: Gun lobby defiant as Newtown mourns