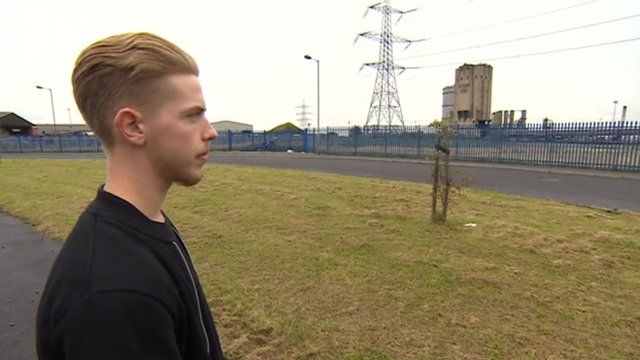 Video
Steel apprentice at SSI in Redcar 'gutted' after production is paused
A young man who should have been starting as an apprentice at Teesside's troubled steelworks on Monday had his first day cancelled as the company continued to struggle with financial problems.
Harry Spivey should have been checking in for his first full day at SSI, but the company contacted him at the last minute and told him not to bother coming in.
On Friday, the company "paused" production at its Redcar blast furnace blaming a slump in demand and rising costs.
He said after the excitement of managing to secure a place on the apprenticeship scheme, it was a huge disappointment.
Go to next video: Redcar steel plant 'pauses' production