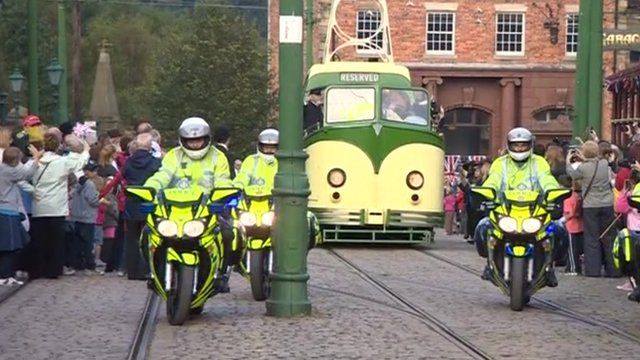 Video
Paralympic flame arrival celebrated at Beamish Museum
Thousands of people turned out at Beamish Museum in County Durham on Friday for the arrival of a torch ignited from the main England Paralympic flame lit on Scafell Pike in Cumbria earlier in the week.
Gateshead Thunder community rugby coach Lee Curry, 26, collected the flame from London on Friday.
The four flames, kindled at the top of the highest peaks of England, Wales, Scotland and Northern Ireland, will come together in Stoke Mandeville on Tuesday to create the main Paralympic flame.
Organisers at Beamish Museum said the 3,200 free tickets for the event had been allocated within two weeks.
Dawn Thewlis reported live.