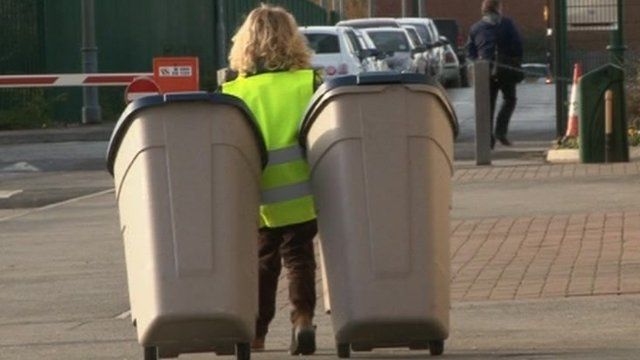 Video
Eco-friendly York boy Finn Greenhouse's birthday wish
A five-year-old boy who dreams of a career in recycling joined the team at a council depot as a surprise birthday present.
Finn Greenhouse, from York, waves to bin lorries as they pass by his window and helps to sort out his family's recycling.
The youngster was picked up from home in a lorry, given a fluorescent vest and set to work.
His mother Annie said: "He has been a budding environmentalist from the age of three. Finn is our eco-conscience, ensuring we turn off lights and computers and loves sorting our recycling."