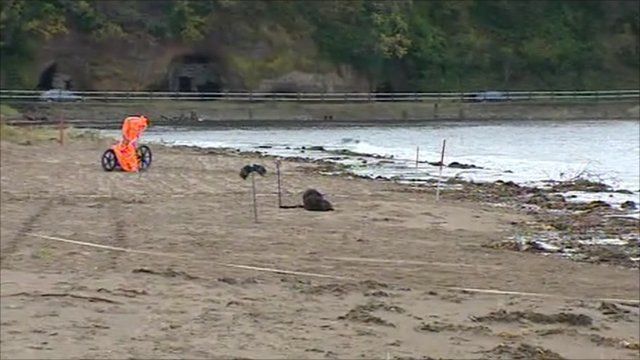 Video
Dig announced for 'disappeared' man
The organisation responsible for finding the remains of the "disappeared" has started searching for a man believed murdered and secretly buried by the IRA in 1973.
Peter Wilson was 21 when he went missing from his home in west Belfast.
The investigation by the Independent Commission for the Location of Victims Remains (ICLVR) was launched following a tip-off.
Senior investigator Geoff Knupfer said he was confident the information they received that led to the search was reliable but admitted the search could "go on for weeks, even months".
The commission has overseen the discovery of seven bodies and numerous searches since it was set up in 1999 to locate those murdered and buried in secret graves by republican paramilitaries during the troubles.