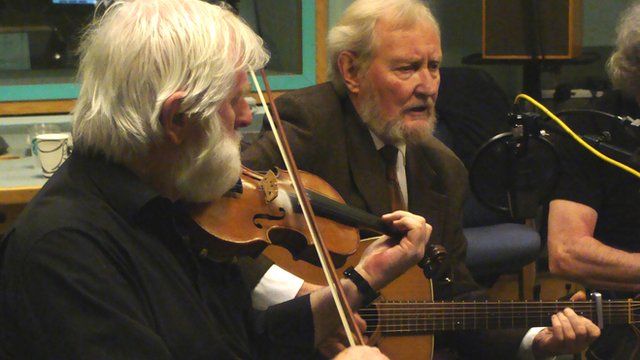 Video
The Dubliners: the ultimate Irish rovers
"It's too late to stop now," those were the words of legendary musician Barney McKenna.
He died last month, 50 years after he first met Ronnie Drew, Luke Kelly and Ciarán Bourke in O'Donoghue's pub on Merrion Row in Dublin.
Together with John Sheahan they would become synonymous with Irish folk music across the world. They were the original Dubliners.
Much has changed since then: John is the only surviving member of that first brigade.
He's joined now by Seán Cannon and Eamonn Campbell, who have been with him since the 1980s.
The newest recruit Patsy Watchorn, previously of the Dublin City Ramblers, has been there for eight years.
In this audio clip John Sheahan tells the story of 'The Marino Waltz'.