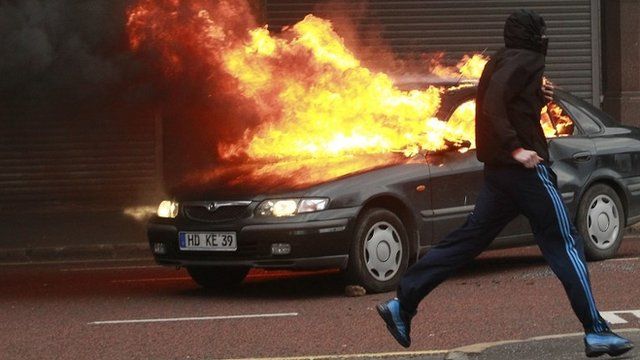 Video
Theresa Villiers condemns Belfast riots as 'disgraceful'
The number of police officers injured during loyalist protests against a republican parade in central Belfast has risen to 56.
The police fired 26 plastic bullets and made seven arrests on Friday evening amid sustained rioting in Royal Avenue.
Maxine Mawhinney spoke to Theresa Villiers, the Secretary of State for Northern Ireland.
Ms Villiers condemned the violence as "utterly disgraceful" and a "step backwards".
She said: "If the loyalist protesters think they were somehow defending Britishness by doing what they did last night, they are utterly mistaken. They are damaging any cause they seek to support."
Go to next video: Clashes in Belfast parade protests