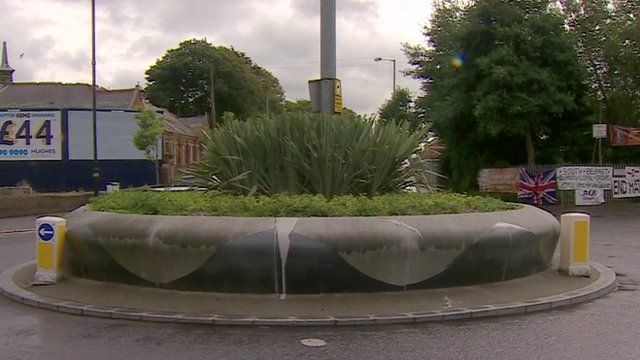 Video
Belfast's frontline roundabout
As talks continue to try to resolve the impasse in Northern Ireland's divided communities the BBC's Chris Buckler reports from a Belfast roundabout which has become a focal point of conflict.
The Police Service of Northern Ireland say the Ardoyne roundabout which separates two distinct communities costs around £50,000 a day to police as it is frequently the scene of violent confrontation.
Dr Richard Haass is holding talks with political and community leaders from the loyalist and nationalist areas aimed at resolving disputes over parades, flags and settling unresolved bitterness from Northern Ireland's troubled past.
Go to next video: NI leaders in talks with US diplomat