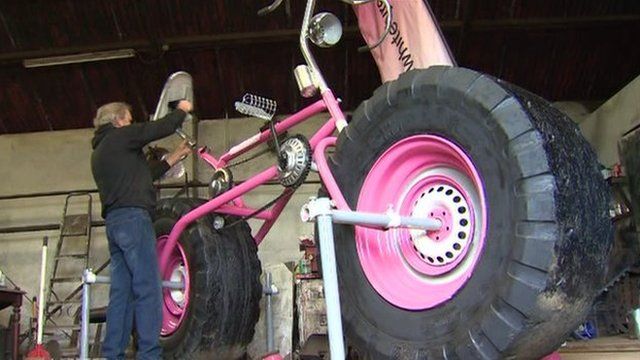 Video
Giro d'Italia: Armagh turns pink to host cycle race
International cyclists can expect a colourful welcome in the Northern Ireland's cathedral city next month, as Armagh embraces the pink theme of the Giro d'Italia race.
Northern Ireland is hosting the first stage of the event from 9-11 May and the third day of the race begins in Armagh on Sunday 11 May.
Both the city's Protestant and Catholic cathedrals have agreed to change the times of their Sunday morning services that day, to avoid a clash with the spectacle that will bring thousands onto the streets.
And church leaders are not the only Armagh citizens making big changes in preparation for the Giro, as BBC Newsline's Mark Simpson reports.