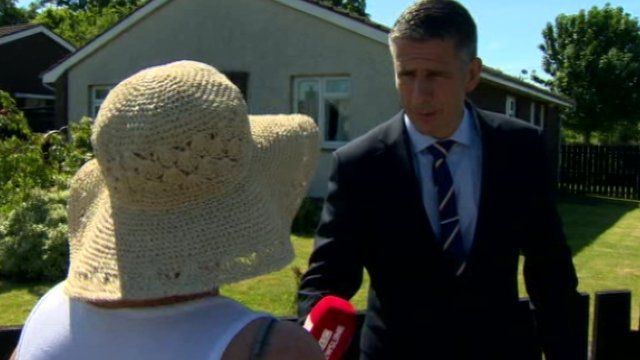 Video
Resident says east Belfast protest was 'not racist'
A woman living in the area where posters reading "Local Houses 4 Local People" were displayed says residents there are not racist.
She said the protest was not about race, but how the bungalow was thought of as being for pensioners and disabled people, not families.
Michael Abiona, from Nigeria, saw the posters as he arrived at his new home at Glenluce Drive on Tuesday.
Mr Abiona, who has osteoarthritis, was allocated a bungalow in Garnerville by the Housing Executive.
The woman, who did not want to appear on camera, spoke to BBC News NI's Mark Simpson.
Go to next video: 'You're not welcome' Nigerian told