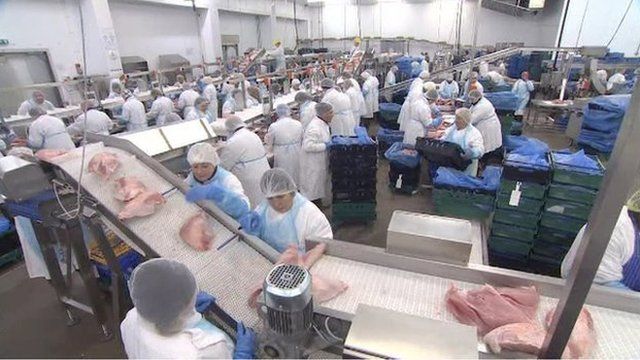 Video
Moy Park creates 628 jobs in Northern Ireland
The food firm Moy Park has announced it is creating 628 jobs across its three Northern Ireland sites - in Dungannon, Craigavon and Ballymena.
The move is part of an investment package worth £170m.
The posts will be created over the next four years in various parts of the business, from food processing to management and financial services.
Julian O'Neill reports.