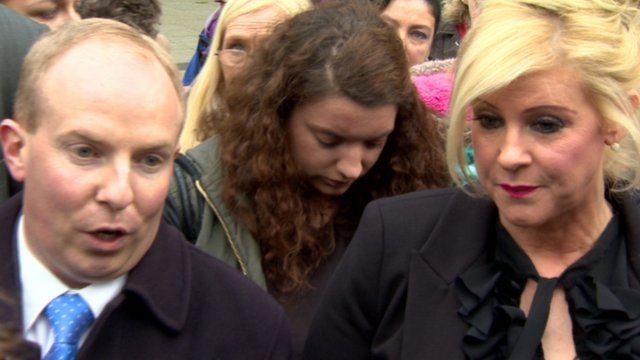 Video
Bernadette Smyth: Anti-abortion protester given community service
An anti-abortion protester convicted of harassing a Marie Stopes clinic director has been sentenced to 100 hours community service.
Bernadette Smyth, 52, who leads the anti-abortion group Precious Life, must also pay £2,000 compensation to the victim of her campaign, Dawn Purvis.
A five-year restraining order from pestering Ms Purvis or anyone seeking to enter the clinic was also imposed.
Mrs Smyth has also been excluded from going within 20 yards of the clinic.
Mrs Smyth's solicitor, Aidan Carlin, said he hopes the conviction will be overturned at an appeal in January.
BBC News NI's Louise Cullen reports.