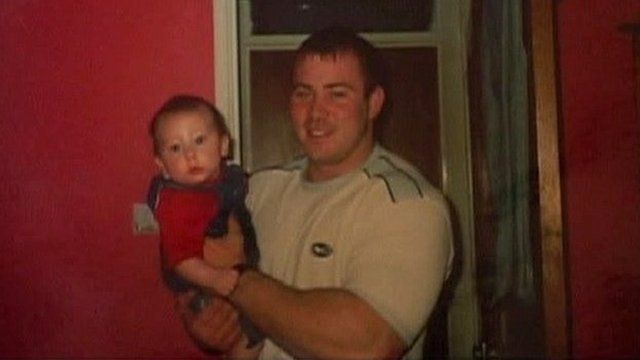 Video
Gareth O'Connor's family calls for Kelly resignation
The DUP's Ian Paisley has called for an investigation into the role of Gerry Kelly in the handing of an On the Run letter to a suspect in the murder of Gareth O'Connor.
At an inquest into Mr O'Connor's death on Monday, it was revealed On The Run letter was sent to the main suspect.
Gareth O'Connor's family have always believed he was killed by the Provisional IRA, despite assurances from top figures in the republican movement, including Mr Kelly, that he was not.
Mr O'Connor has now called for Mr Kelly to resign.
BBC News NI's Kevin Sharkey reports.
Go to next video: Murder suspect got On the Run letter