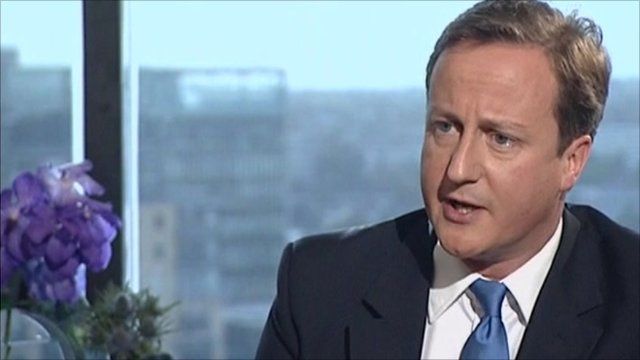 Video
Prime Minister David Cameron hint at marriage tax break
The prime minister has hinted that a tax break for married couples will be introduced in an interview with the BBC.
Government sources have told the BBC there would be a tax break for married couples introduced in this parliament.
The Conservative party pledged an annual £150 tax break for basic-rate taxpayers before the election but it was thought to have been shelved in the coalition agreement.
The news comes after criticism of the chancellor's plan to axe child benefit for higher rate taxpayers from 2013.
Nick Robinson spoke to Prime Minister David Cameron who began by defending the change to the child tax credit.
Go to next video: Cameron interview in full