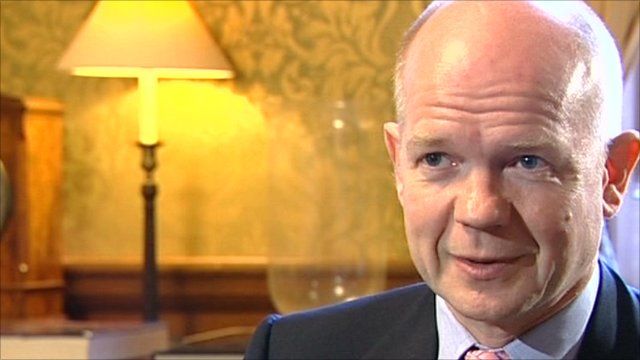 Video
Hague: 'We want to know what really happened'
Foreign Secretary William Hague has said that the investigation into the death of British aid worker Linda Norgrove will not be rushed, so as to ensure it uncovers "what really happened".
UK and US officials are investigating whether Ms Norgrove was killed by a grenade during a rescue attempt by American forces in Afghanistan.
Speaking to the BBC's Bridget Kendall, Mr Hague admitted that initial reports that Ms Norgrove was killed by her captors may have been wrong.
But he said that early information released about her death was communicated in good faith by the government as it wished to "err on the side of transparency".
Go to next video: Hague describes failed rescue attempt