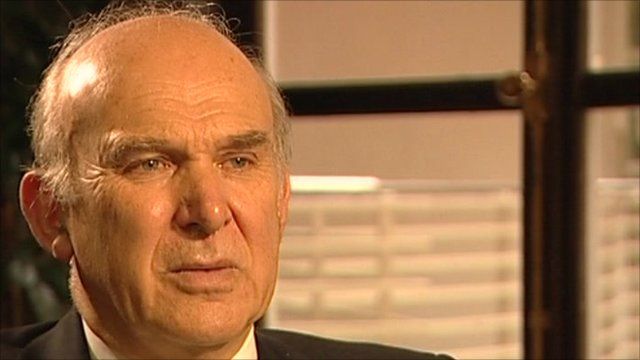 Video
Vince Cable: Boris Johnson benefit remark 'inflammatory'
Ministers have criticised comments made by London Mayor Boris Johnson who said he would not accept "Kosovo-style social cleansing" of the capital due to a government cap on housing benefits.
In an interview on BBC London he said "the last thing we want to have in our city is a situation such as Paris where the less well-off are pushed out to the suburbs".
Mr Johnson later said his remarks had been taken out of context.
But Business Secretary Vince Cable accused the mayor of using "inflammatory language" and insisted there had to be a reform of housing benefit.
Go to next video: Cameron 'sticking to benefit cut'