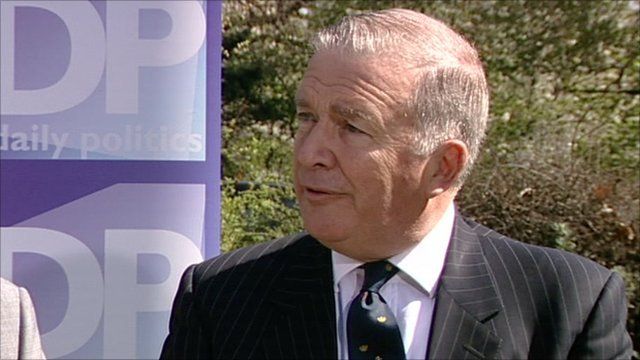 Video
Nick Harvey criticised over harrier fighters
Former First Sea Lord and ex-Labour Minister Lord West criticised Armed Forces minister Nick Harvey for his comments about the UK's Harrier fighters.
Mr Harvey was interviewed on Wednesday's Daily Politics where he claimed no Harrier had left a British ship since 2003 - a claim that has been disputed since by viewers.
Andrew Neil updated viewers on the email reaction to comments about HMS Illustrious and the UK's capacity on aircraft carriers, before asking Lord West on the level of defence cuts under Labour.
Go to next video: MoD sells Ark Royal carrier on web