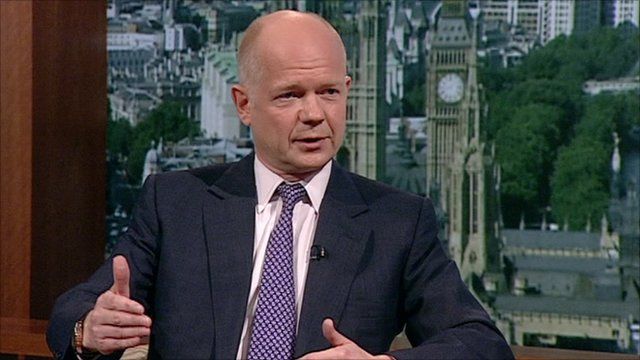 Video
Hague: "Feelings running high" over AV
William Hague has defended the No to AV campaign against claims that it is spreading untruths; an accusation made by the Deputy Leader of the Liberal Democrat party Simon Hughes.
Mr Hague told Andrew Marr he believed the claims were right; that the AV system "would cost more", and "the BNP would be helped by an alternative vote system".
The Foreign Secretary said he was used, in election campaigns, to accusations flying back and forth and feelings were running high.
Speaking on the Andrew Marr Show he insisted the attacks were "mostly directed at the No campaign rather than the Conservative Party" and that the Coalition continues and would "continue to work well" after the referendum.
Back to the Andrew Marr Show
You can watch the Andrew Marr Show in full on the BBC iPlayer.