Media player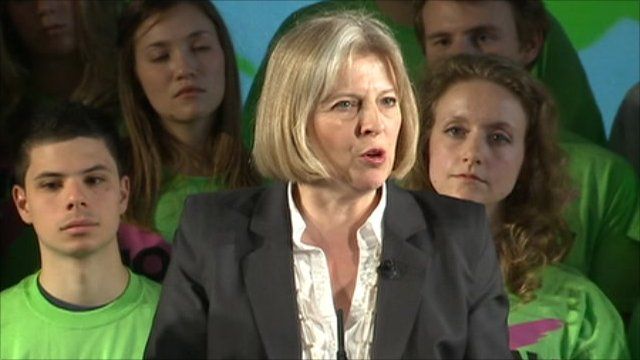 Media playback is unsupported on your device
Video
AV referendum: Theresa May states case at No-to-AV rally
The Home Secretary, Theresa May, has spoken at the final No-to-AV rally of the campaign.
She joined William Hague and Labour parliamentarians John Healey and Lord Boateng on the cross-party No platform in Westminster.
Former Social Democratic Party leader Lord Owen - a long-time advocate of voting reform - also joined the group.
He said that he had campaigned for proportional representation for almost three decades and was opposed to AV because it was not proportional.
Theresa May insisted first past the post was a clear and fair system.