Media player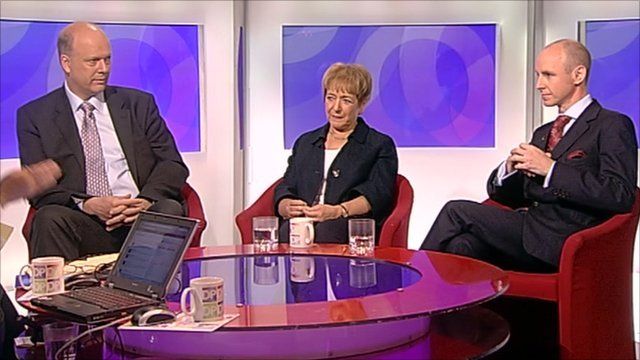 Media playback is unsupported on your device
Video
Daniel Hannan challenged over euro currency bailouts
Daniel Hannan MEP says the UK should not contribute to the bailouts of countries in the eurozone who are struggling with debt. His ideas are challenged by Andrew Neil and MPs Margaret Hodge and Chris Grayling, who both said the UK had to help Ireland.
READ MORE: Euro bailout: Don't send UK the bill - Daniel Hannan
Each week, the Daily Politics offers a platform to a famous person to make a film with their views on a subject before debating them in the studio.
Famous faces on the Daily Politics Soapbox