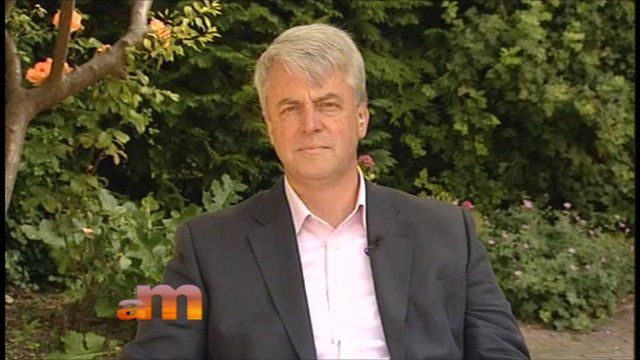 Video
Health Secretary Andrew Lansley on elderly care
The Secretary of State for Health, Andrew Lansley, discusses the issue of how we are going to pay for elderly care with an increasingly ageing population.
Politicians should hold cross-party talks on reforming the care system for the elderly in England, charities say.
Speaking on The Andrew Marr Show Andrew Lansley responds to recommendations on how care for the elderly should be improved pending the publication of the Dilnott Report which has carried out a review of care and support in England.
He said: "We knew last year when we came into office that the system of supporting people with care at home and in residential homes was in great difficulty."
You can watch The Andrew Marr Show in full on the BBC iPlayer